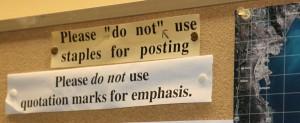 Here's a handy crib sheet you can consult for some of the trickier aspects of self-editing. I consult these guidelines frequently myself, even after years of professional editing, due to differences between style guides, different formats of publication, and subjective or contextual considerations. This page includes guidance to help you choose the correct uses of ellipses, hyphens and numerals vs. numbers.
Ellipses
The rules about use of ellipses (three dots to indicate a pause or missing text) are complex and made trickier because of the difference in display between word processors and various print formats. The first option to consider is that you may use the traditional four dots to include a period and otherwise three; or you can simply use three in every case.
The other issues are typographical. Technically in manuscript format the ellipsis is three periods with a full space between each; with modern word processors it makes more sense to substitute the special ellipsis character which combines three closely space dots into one symbol – thus preventing its breaking across lines. But you might still find a word at the end of a line and if you follow the rule to add a space before the first ellipsis dot, the ellipsis will appear on the next line. The solution is to do without the extra space before the single ellipsis symbol; that way it will stay with the preceding word.
To sum up, here is the solution I favor… I choose to use only a following space… using simply the 3-dot system… with one space after except with closing quotes…"
Hyphens
Most of my corrections, when proofreading work that comes across my desk, go to commas and hyphens (or the lack thereof). I won't wade into the issue of commas here, because there is ample guidance out there to follow the rules, and besides, much depends on personal taste, sense of rhythm and pacing. Which brings us to hyphens, where again the Chicago Manual of Style offers leeway in following such guidelines as "hyphenate adverb–adjective combinations before a noun." Another resource to consult is a recent dictionary. The key tests are for ambiguity and readability, in context. Thus, for example:
much loved friend; much-loved music; music was much loved
ever faithful groupie; sweet smelling flower
decision maker, policymaker; his all too brief career
well-known crook; ill-fitting garment; least-desirable comment
better-prepared feast; much better prepared feast
Numbers Rules
When do you write 6, and when six? Is it 4.5 billion, or eighty million? And who says, anyway, how it's supposed to be? For general purposes including creative writing, the go-to manual is the Chicago Manual of Style (see "Style Guides"). Here is my breakdown of the essential rules regarding numbers vs. numerals:
spell out in most cases to ninety-nine, and approximations (some four million souls)
sixty-one thousand, two hundred thousand, three million or 3 million; 4.5 billion
3 percent (or in technical writing, 3%); chapter 6
18 April 1931 or April 18, 1931; on 5 April.…Then on the sixth,…
'80s or eighties or 1980s; eight o'clock, 6 a.m. or 6:00 a.m.