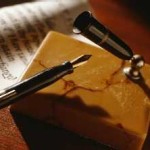 Even in the midst of the digital revolution, many readers – especially of literary titles – still crave physical books. While it is possible to produce a high-quality book in print by self-publishing, the learning curve can be steep. And along with the logistical hoops to go through, there are barriers preventing easy access to brick-and-mortar bookstores. For these and other reasons, you may be wise to try your luck submitting your manuscript or proposal to traditional publishers, who will handle the physical aspects of book production and distribution for you.
Unfortunately, the days of depending on the in-house editor to clean up your manuscript are long gone for many publishing houses. Economic cutbacks, combined with the sheer competition for shrinking publication lists, means your work must be virtually print-ready before it sees the light of an acquisition editor's desk.
Book promotion is the other area once covered by traditional publishers and now left largely to book authors, even when you publish with the bigger and more reputable houses. Unless you hire your own publicity agent, it will be up to you to build an online platform, establish your writing as a recognizable brand, and engage in social media. While active help in this arena is beyond the scope of HyperEdits services, you can find tips and resources here to help in your promotional efforts.
To get you started on the right track in submitting to traditional publishers and literary agents, here is a set of basic formatting rules to apply. Prepare your manuscript in a standard format without trying to be fancy. Find out specific guidelines requested by each publisher or agent. Here are some basic pointers to use in a default template:
Page margins: one inch on each side, top and bottom.
Font: Times New Roman 12 throughout.
Underlining went out with the typewriter. Replace with italics.
Ditto for two spaces between sentences. Reduce to a single space.
Double-space lines of text.
Separate paragraphs not with a blank line of space, but by indenting first line .5 inch; not both.
Separate scenes with extra space between paragraphs. Remove the indent in the first line. Optional: use a scene break symbol or character such as * * * in place of the blank line.
Arrange dialogue with a new paragraph for each change of speaker and point of view.
When your manuscript is ready to submit, next you will need to prepare a flawless and compelling query letter or book proposal. Remember, a single error or faux pas can earn your query a quick trip to the crocodiles.