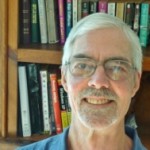 HyperEdits Editor Nowick Gray has consistently received praise from clients for the high quality of his editing service. Here are some representative comments…

 I've worked with Nowick for three years on a professional basis. He has helped me see many of my works through to publication. His comments are always astute and insightful and never hurtful or condescending. He has the ability to discern the major portions of a piece of writing and weed out what isn't needed. I would recommend his services to any writer wishing to improve his or her work. –Charles Finn, author of Wild Delicate Seconds (an LA Times Summer Reads pick)

 I very much appreciate your attention to detail, and your challenging questions and observations that helped me clarify my presentation in a good way. The document has improved considerably as a result. –David Johnston, PhD, author of Jung's Global Vision In Light of the Integral Yoga of Sri Aurobindo and the Mother

 Thanks Nowick. That was quick. I really appreciate and understand your insight and recommendations. You are doing a brilliant job. –Ezrah Aharone, author, Pawned Sovereignty

 That was fantastic service. As good a writer as I am, I firmly believe in proofreading and editing. You not only did a swift turnaround, but made some significant contributions to my article. I have no hesitation recommending you to my colleagues. –Brian E. Walsh PhD, author, Unleashing Your Brilliance

 Wow! I finished reading part 1 and it's amazing. It was easy, great flow, and brought me to tears and laughter more than once! You made it work! –Matt H., writer's agent

 I am really impressed how you made the work so much better. A couple of other services were way more expensive and not nearly as well written. This is my first novel and I would like it to be as professional as possible. The corrections are impeccable and I appreciate the speedy response. –Trey Peters, novelist

 I really think you are worth more than you are charging. I look forward to sending you more stuff. –Erin Coss, author

 I loved your work. I have just finished going over Gary's story and am very happy with it. I have read it several times now — and feel it is in perfect order. You seemed to have sensed his writing style/personality very keenly, and maintained the integrity of that style while editing. That's a talent. I am thoroughly convinced that I've just spent the best $100 of my life! Joanna's chapter looks incredible. I was very impressed with your understanding of the material. In short, I am thrilled with the revision. The improvements you made were perfect. You often amaze me. Your suggestions and help in editing have been invaluable. You're the best. Thank you again for an incredible job. I have so much respect for you and for your gift. –Margot Russell, Massachusetts, USA, editor of When the Road Turns

"EDITOR EXTRAORDINAIRE…"
I have been working with Nowick Gray for almost eight years. We have worked primarily on a complex and long historical novel, a demanding project. I picked Nowick after interviewing more than twenty high-profile editors, some with special distinctions, because his style of editing was unique and stood out. I was looking not just for an editor who could correct grammar and structure sentences properly, but for a specialist who could use his skills as a wordsmith; he could become familiar with the story, embrace the characters and the plot and become part of my creation.
Although I had completed my manuscript in English, English is not my mother language. Consequently, the material needed special attention and additional corrections related to language structure without the initial storytelling losing its impact.
Nowick had the gift and willingness to totally embrace my narrative, the plot and characters, and to provide feedback without being intrusive. At the same time he offered superb insight and suggestions on structure. Being a blogger, writer, traveling essayist, and published novelist himself, he is familiar with the creative process and at the same time he uses unparalleled literary expertise. My business relationship with Nowick has gone way beyond manuscript editing. He was quite helpful with plot summaries, articles, essays, correspondence with agents and publishers, and text material.
Nowick, like myself, is a world traveler, and we often worked in sync while we were thousands of miles away in different hemisphere and time zones; there was not a single time, in these eight years, when he was late or not fully consistent. In addition, Nowick blends skill and professionalism with a friendly and personable manner. Certainly I wouldn't have an ongoing business relationship if I was not fully satisfied as a client. For someone who is searching for quality and consistency, Nowick Gray certainly brings the right credentials.   —Geórgeos C. Awgerinøs, longtime client and author of Eugenia, Books 1 & 2.

Here are some of the books I have helped clients bring to successful publication in recent years:
E. M. Sorensen, The Purloined Pint (KDP, 2017)
Rich DiSilvio, My Nazi Nemesis (DV Books, 2016)
Fran Steinberg, Blood on the Torii Gate (KDP, 2017)
Michael Ron Hayward, Living the Oath (Genius Media, 2017)
Robert Dobie, Burnt Crust (KDP, 2016)
Terrie Sizemore, D is for Dog (CreateSpace, 2016)
J. L. Virtanen, The Other Side of the Clouds (CreateSpace, 2016)
Sambath Meas, The Governor's Daughter (CreateSpace, 2016)
Georgeos Awgerinos, Eugenia (iUniverse, 2015)
Colin Mallard, Stillpoint (Promontory Press, 2013)
Angela Williamson, Deadly Inheritance (KDP, 2013)
Anne Eisenmann, Bassus (KDP, 2013)
Charles Finn, Wild Delicate Seconds (Oregon State University Press, 2012)
Frank Burnaby, Island Born (KDP, 2012)
Raye Rabbitfoot, Ley Lines (Xlibris, 2010)
About the Editor, Nowick Gray | Contact and Order